In most cases, a sewage backup is disastrous. It can quickly infect your home with bacteria, garbage, contaminated water, and other hazardous sewage elements. A sewage overflow can also occur. It is essential to have a professional sewage cleanup service handle the matter as soon as possible.
Sewage cleanup is not a do-it-yourself project. It is because of sewage's hazards, not how disgusting it can be. Significant biohazards are present, making the process exceedingly unsafe for inexperienced people.
Below are some of the reasons why you need a professional sewage cleanup:
Reasons Why You Need Professional Sewage Cleanup Services
1. Professionals Efficiently Clean up Sewer Backups
It is essential to contact a sewage cleanup professional in a sewage overflow. After the cleanup, you'll realize how time-consuming the process is and why hiring professionals is critical. Do not try to repair the significant damage yourself.
Hiring experienced personnel is beneficial since they have dealt with human waste, water damage, and safe repair. Professionals will be able to ensure that all areas affected receive the attention they require to avoid future problems.
Experts can inspect areas you might not be able to see or approach yourself, such as behind drywall where mold could be growing. Sewage backup professionals have the expertise and equipment to clean your home or property completely and safely.
2. It Saves Money to Hire an Expert and Reduces Losses
It would be best if you employed a professional to clean the sewage in your home to avoid spending a lot of money in the long run. Doing it yourself is risky because mistakes can be made during the procedure, resulting in further damage and spending more money.
Unattended sewage can destroy the entire structure of your home, so you must act fast. Your home will remain in fantastic shape if you employ an expert to remove and clean the sewage. You will not have to pay for any additional structural damage caused by the water on your property or the ground surface.
Water leaks in the middle of the drywall or the leak can also cause hidden dangers. Repairing lengthy damages is unquestionably more expensive.
3. Sewage Cleanup Experts Will Handle the Water Removal Process
It's critical to hire professionals since they have specialized equipment, such as commercial pumps drying machinery, and vacuums, to properly remove contaminated water or raw sewage and dry the affected areas.
4. Investigate the Root Cause of the Sewage Damage
Sewage cleanup firms are equipped and qualified to assess sewage damage. Self-inspecting and cleaning up black water might result in health problems. To clear the sewer backlog, get an expert.
Experts will examine the nearby pipes to see any broken pipes. They will also examine structures, equipment, and anything connected to the leak. Professionals can also handle roof leaks, mold remediation or mold removal, storm damage restoration, and other problems.
5. Cleaning and Removing Contaminated Objects
Furniture and carpets may be contaminated by sewage and cause even more damage; you should get professionals for immediate action or help avoid contamination by removing or cleaning these household wet materials on your behalf.
To avoid sewage overflow, professional water damage restoration professionals will rapidly remove any standing water. This will also help prevent mold growth and moisture from spreading throughout the building and shorten the drying time.
This could be recoverable, but determining what can and cannot be saved will take an expert inspection or evaluation. In the event of a sewer backup, professional cleaning or removal is required to ensure the safety of your house or business.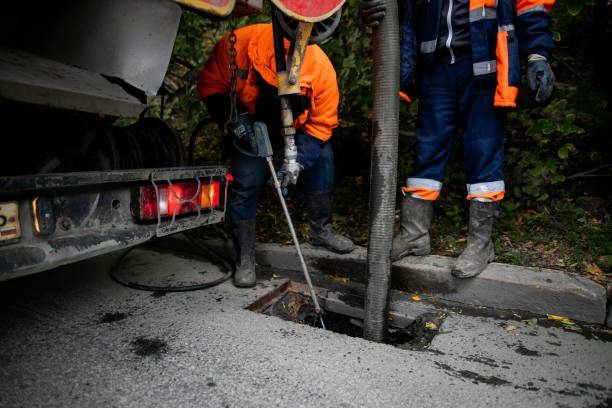 6. Remove all biohazards
Raw sewage contains several airborne and bloodborne germs that can cause health issues. Avoid going near the sewage backup or touching the water to keep yourself and your family safe from this bacteria.
You should call professionals for quick assistance. They have particular safety practices and equipment for the work, and they can prevent disease transmission by removing the contaminated water.
7. Professionals can Clear Sewers
When you require sewage cleanup, you should engage professionals because they can unblock clogged drains that cause sewage to flood into your home.
When you hire a sewage cleanup company, they may clear out all of the clogged areas, drain them clean, and pump clean water down the drain for a thorough clean.
Hiring professionals to clean up sewage helps prolong the life of your pipes. Cleaning the sewage backlog can result in a flood or a burst pipe. You may extend the life of your pipe and avoid financial loss by hiring experts to clean it.
Pipe replacement, outrageous water bills, and repair services are all financial losses. A properly maintained pipe will last longer, something you and your family will appreciate. The Arizona Restoration Specialists business can resolve your plumbing problem and clean up any water damage or sewage backups.
8. Your Home Will Be Dried and Sanitized by Professionals
Hiring professionals have benefits because they can perform a full sewage cleaning, preventing the spread of microorganisms that could hurt you, your family, and your pets. To avoid mold growth, professionals clean and treat the affected area appropriately.
Experts will use the appropriate cleaning products and techniques to reach ducts. After the surplus water and goods have been removed, experts will use professional-grade air movers to dry your home.
When working or resting at night, you may experience sewage overflow and require clean-up services. Arizona Restoration Specialists provides 24 7 emergency assistance.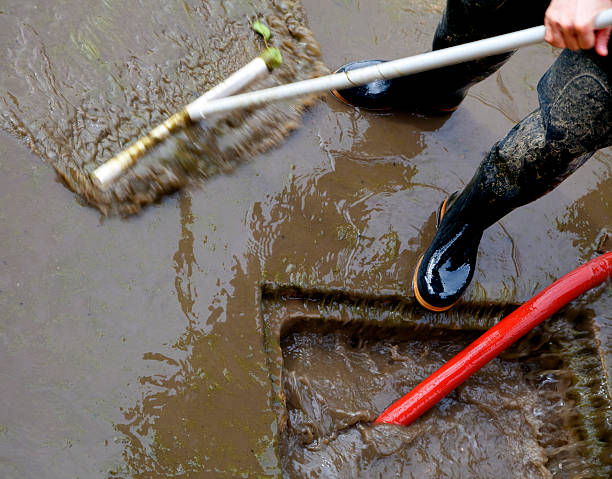 Why Choose Our Sewage Cleanup Services In Phoenix, Arizona
Sewage backups in your home can harm both your home and your health. Arizona Restoration Specialists will assist you if you require immediate sewage clean-up services in Phoenix, Arizona.
Experts at Arizona Restoration Specialists are capable of removing sewage backups from your house and restoring it to a safe environment. If you need sewage cleanup, professional water damage restoration services, fire restoration, or other services in Phoenix, AZ, visit Arizona Restoration Specialists.
You might be able to handle an overflowing toilet on your own, but significant sewage backups require professional help. Our 24/ 7 emergency service team will provide you with a fast response to minimize the damage. Contact us right away.